Sky Valley Chateau is a private mountain lodge located on a sprawling, 1.64-acre property just a mile from Routt National Forest and a ten-minute drive from the Steamboat Ski Area.
With enough space to comfortably sleep 31 adults, this vacation rental gives your gathering enough common space to share and connect, while providing everyone enough room to recharge in their own space. The cavernous main lodge boasts 12 floor-to-ceiling windows with panoramic views of the aspen trees, the Yampa Valley, and the mountains beyond—all of which can be comfortably enjoyed from several luxurious couches and La-Z-Boys.
Our state-of-the-art kitchen is fully equipped with everything you need for your retreat. From spacious refrigerators and automated ice machines to cutlery and crockpots, we have everything you need to host your whole party; all you have to bring is your own food and drink. Our newly-renovated and spacious kitchen and dining area has enough seating to entertain everyone, ensuring that your whole party can gather in the same space to enjoy a meal together. Many of our guests even opt to connect with one of our favorite local chefs, who will cook a private meal for you.
Afterward, guests are free to relax in the great room, sit and chat by our floor-to-ceiling wood-burning fireplace, or head out back for a dip in our 16-person hot tub.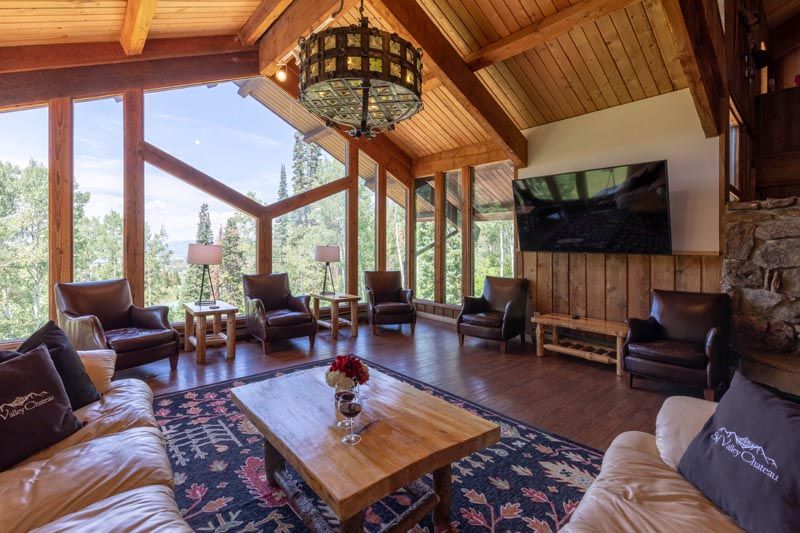 Our expansive patio area boasts 180-degree views of the forest, providing you with the privacy you seek while letting you soak in the relaxing sounds of nature.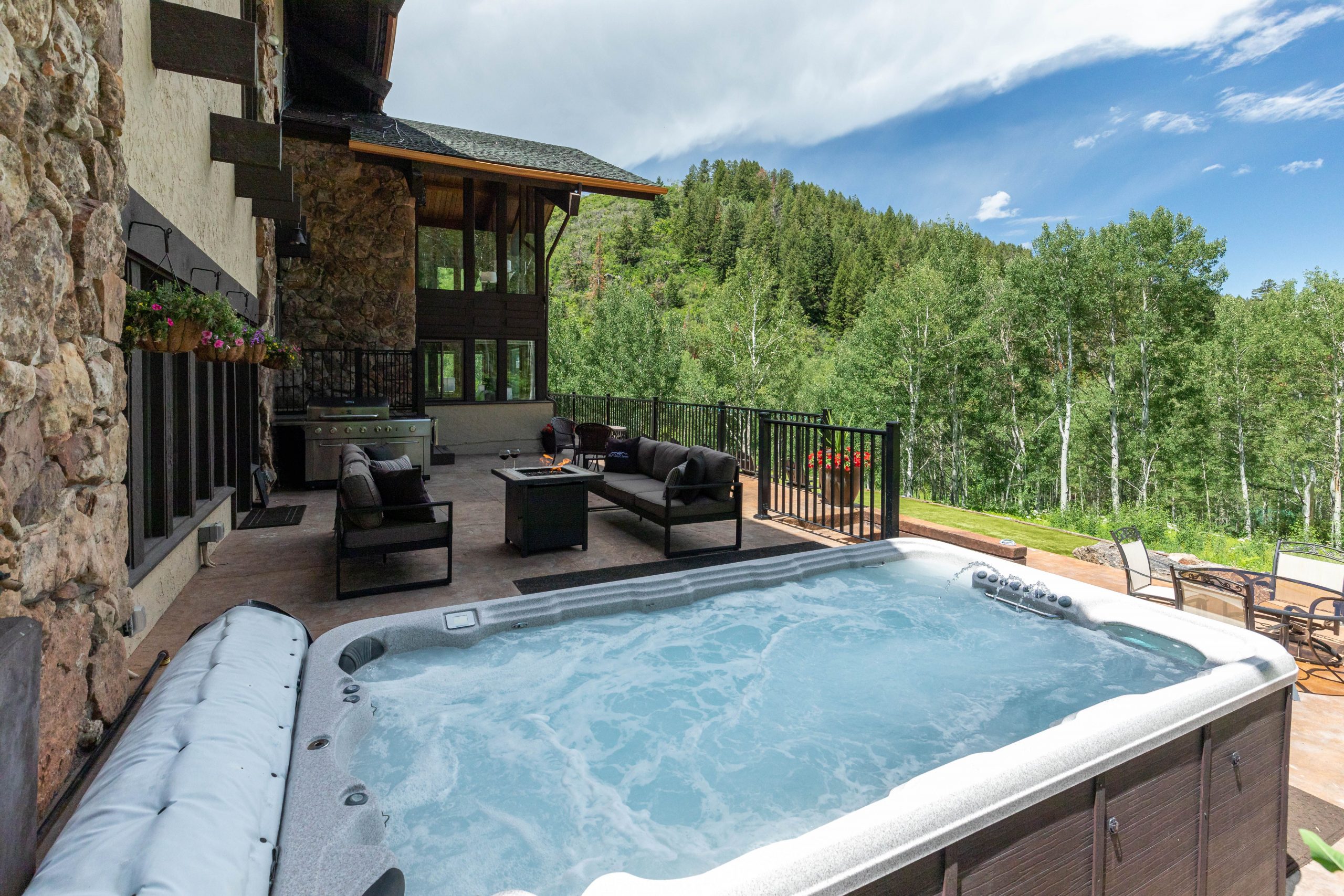 Should you choose to dine outdoors, our five-burner propane grill, ample seating, and gas fire pit mean you can do so in both style and comfort. Please note that this patio is the only area where smoking is allowed.
Other amenities include a washer and dryer, a wet bar with a custom-built wooden dining table and seating for up to ten, a foosball table & pool table, a 86" wall-mounted television, a reading nook, children's play area, WiFi throughout the property, parking for up to 14 cars (sometimes fewer during winter), and enough board games and puzzles to keep everyone entertained!