Steamboat Springs is a small mountain town nestled in the Yampa Valley of Northwest Colorado.
A 2.5-hour drive from Denver and a five-hour drive from Salt Lake City, it is far enough from the hustle and bustle of ​other busy mountain towns and city life to provide you and your group with the time and space to relax and enjoy each other's company in the great outdoors. You can also catch a direct flight to Yampa Valley Regional Airport—only a half-hour from our mountain retreat—from dozens of major cities around the country, many of which operate year-round. Steamboat offers an abundance of activities for the outdoor enthusiast, meaning there's something to do year-round!
Our world-famous Champagne Powder​® has made Steamboat the home town for hundreds of Olympic athletes, who train on the moguls, in the racing areas, and through the aspen trees of Steamboat Ski Resort—runs enjoyed by thousands of visitors every season. For more adventurous winter sports athletes, Rabbit Ears Pass and Buffalo Pass offer dozens of miles of backcountry skiing, snowshoeing, snowmobiling, dog-sledding, and nordic skiing, and for those who'd prefer to stay closer to town and still get outside, there's ice skating, cross-country skiing, horse-drawn carriage rides, and our ever-popular Winter Carnival.
World class skiing, fly fishing, or hikes through the mountains…all outside our doors at Sky Valley Chateau.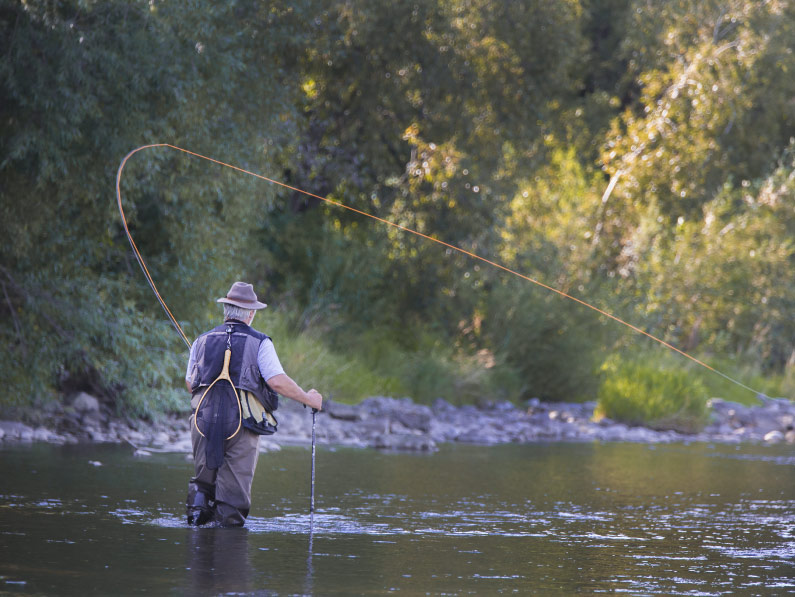 The ski area—only a ten-minute drive from Sky Valley Chateau—doubles as a mountain bike course during the summer, while cyclists are fond of riding along the Yampa River Core Trail and often pass fly fisherman casting their rods for rainbow trout as locals dine on the back patios of downtown restaurants. The Yampa River is also a popular spring spot for whitewater kayakers as melting snow feeds the rushing river. The river slows to a trickle later in the summer and is enjoyed by families and friends lazily tubing down the river under the sun before heading to an evening rodeo competition. But for a real thrill—and a view of it all—you can try a hot-air balloon ride at sunrise, affording you magnificent views of the valley and mountains below.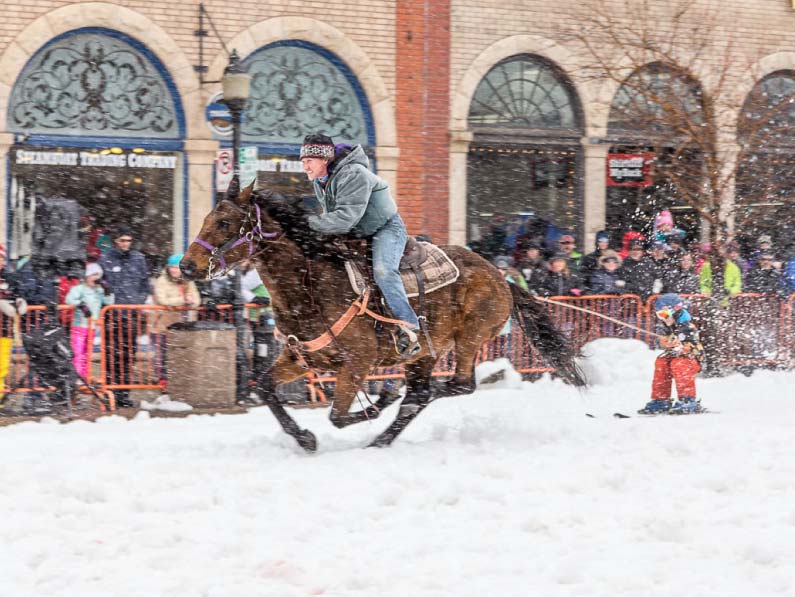 Sky Valley Chateau, your home away from home in glorious Steamboat Springs.
Our rental property is just a short drive from Haymaker Golf Course (which doubles as a cross-country skiing course in the winter), though there's always Steamboat Golf Club and Rollingstone Ranch Golf Course should you want to play a few rounds. Tennis enthusiasts can enjoy games all over town, while those looking to immerse themselves in nature can hike any of the hundreds of miles of trails—or go on a guided horseback ride. In autumn, we welcome hunters, who flock to Steamboat during deer and elk seasons.
An abundance of first-class dining options awaits you at the end of the day, whether you choose to dine out or retreat back to the comfort of Sky Valley Chateau after connecting with a local chef to cook a private meal for your party. Last, but not least, Strawberry Park Hot Springs affords you the perfect chance to unwind beneath the stars—just make sure you have 4WD if you're going in the winter—while Old Town Hot Springs is located right downtown and offers a full fitness center, on-site massage therapists, and natural hot springs of its own. Whether you're planning a family reunion, corporate retreat, wellness retreat, business meeting, ski competition, bachelor or bachelorette party, or just a mountain getaway with loved ones, Steamboat Springs has it all. Give us a call to reserve your stay at Sky Valley Chateau and explore Steamboat!
Quick links to local services you may enjoy during your stay: